Mug Shots - Who's who in the New Earth?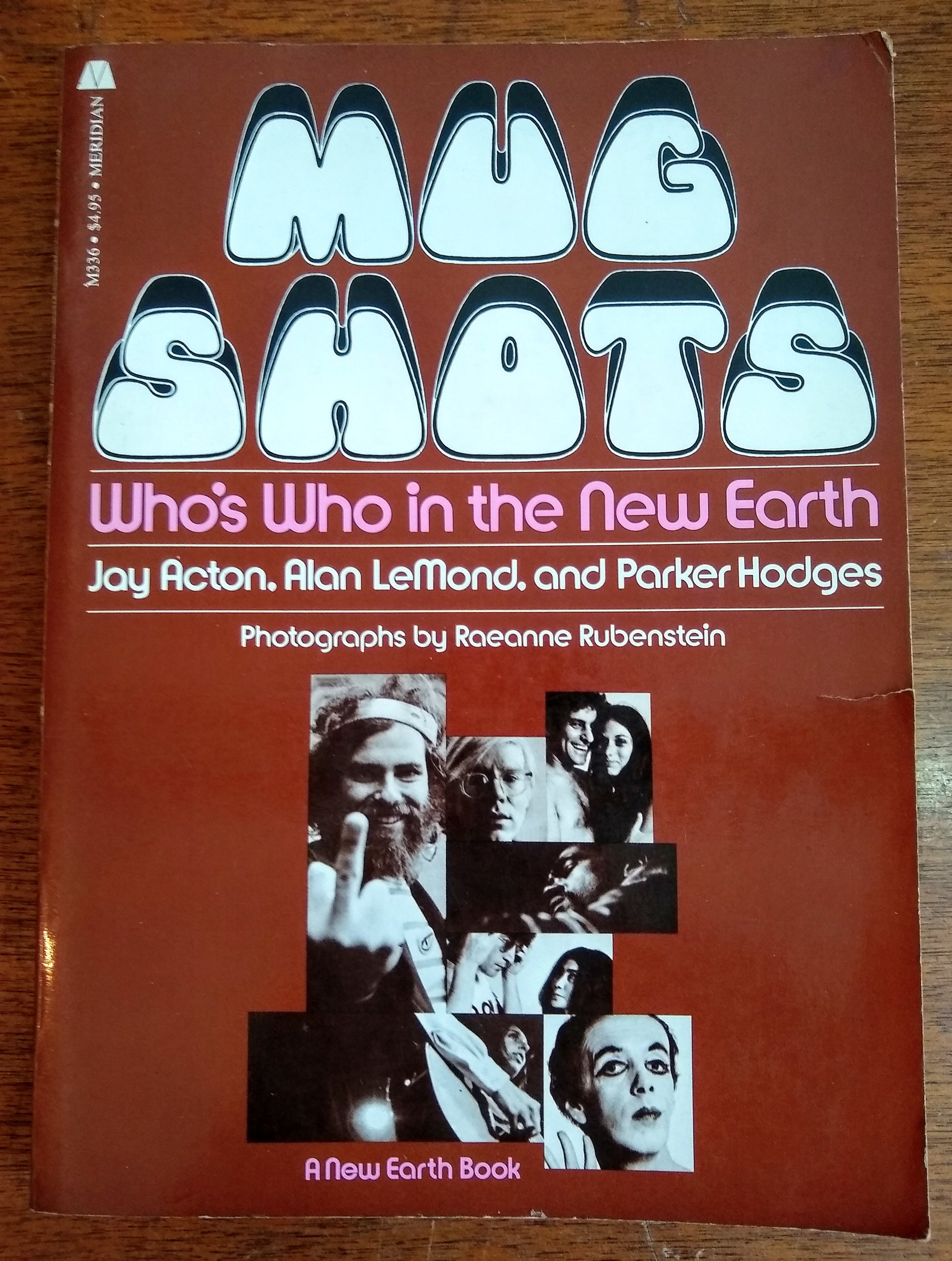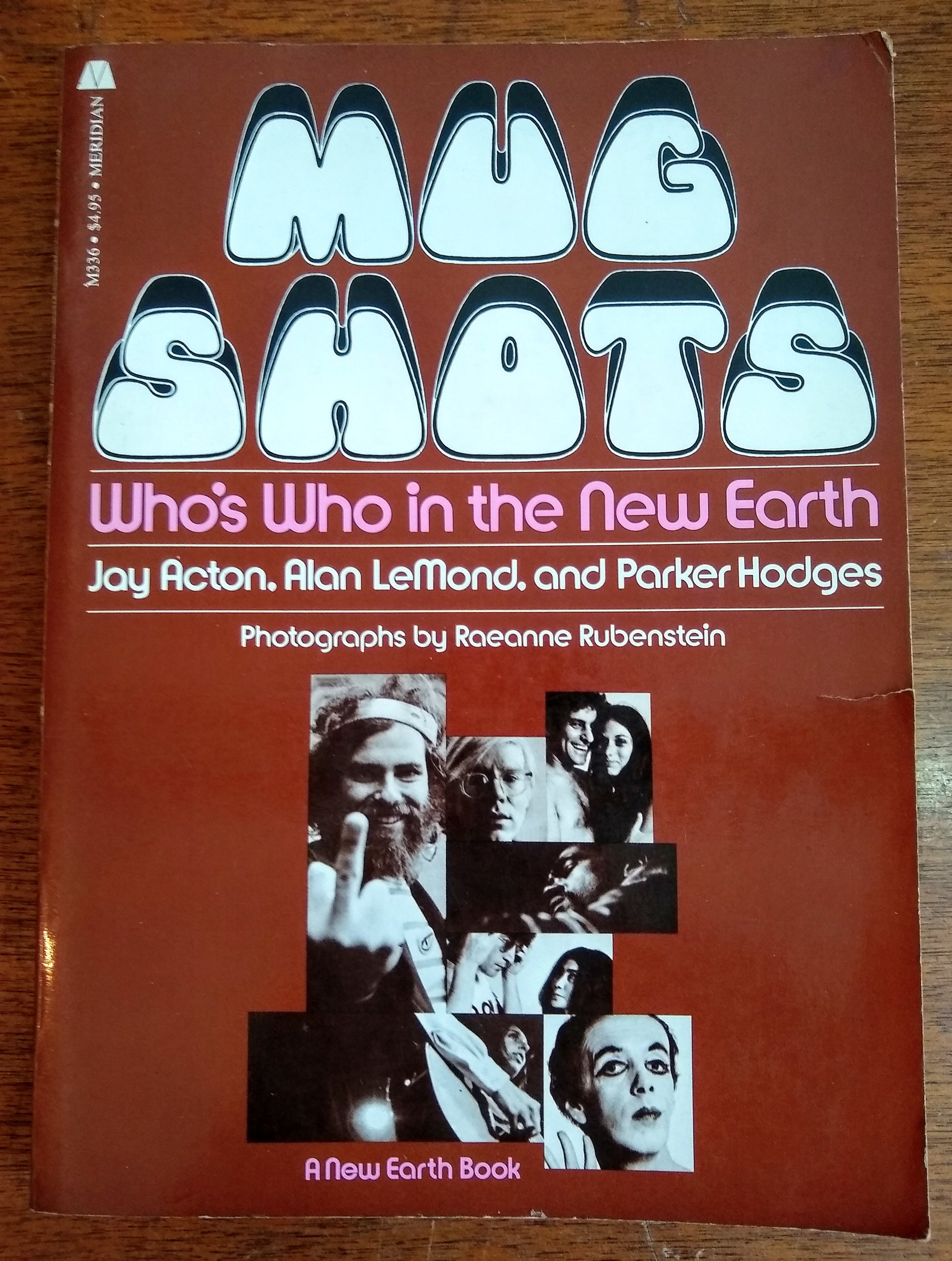 Mug Shots - Who's who in the New Earth?
" Mug Shots is a book about the alternate culture ( circa 1972). Here are over 200 biographies, with photos and drawings, of people who propose to suppland - in one way or another - the existing way of life in America with a culture less rigid, less materialistic, less self consuming - but above all more enjoyable."
Check it out and see what we were then and could have been IF.
Features bios on Cesar Chaves, Robert Christagau, Buckminster Fuller, Howard Zinn, Kenneth Anger, Angels of Light, Alcatraz Indian Cultural Center, Richard Brautigan, Allen Ginsburg, Bill graham, Michael McClure, Ram Dass, Lou Reed, Trina Robbins, Jerry Rubin, and many more!
World Publising, 1972. Softcover, stated 1st edition. Condition: Very Good, with light shelf wear including a bump to upper front cover, edge wear and small closed tears. Binding is tight and square. Interior is in excellent shape - clean and unmarked. A really interesting and scarce book!