Art Lessons: What I Never Thought I'd Learn About Life From Contemporary Art.
Jen Delos Reyes has known she wanted to be an artist since she was a child. She spent 7 years in higher education studying art, spent over a decade teaching in art schools, and has spent countless hours at museums, art fairs, biennials, and galleries.
Art is a major part of her life, yet for some reason it is always unexpected when she felt she has really learned something from art. In those moments when art really connected to her life, it managed to illustrate deep and meaningful connections, and the result was life lessons that got to the core of our humanity, connections, and complexities.
For this exhibition Delos Reyes will write a short collection of essays and stories capturing when the art she has encountered found its way into surprising aspects of her life, and imparted life lessons in the process.
For a portion of the exhibition Delos Reyes will be in residence in the Adobe Books space writing these reflections and sharing the results each day.
Stories and essays will include reflections on: Felix Gonzalez-Torres, Sophie Calle, Mierle Laderman Ukeles, Paul Ramirez Jonas, and Diane Borsato.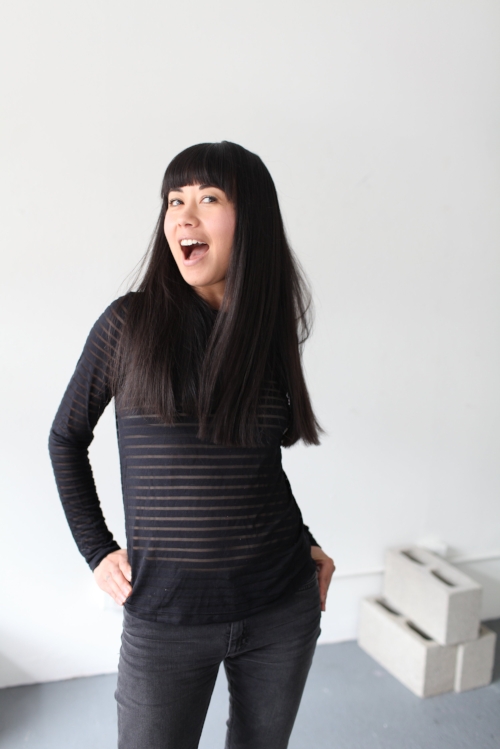 Tuesday June 13th
Writing hours: 12–5pm,
Kick off reception featuring drinks inspired by the artists featured in Jen's essays 7-8pm
Wednesday June 14th
Writing hours: 12–5pm
Reading, 7-8pm: Join artist Lori Gordon for a reading of a story of an artwork that taught her a valuable life lesson.
Thursday June 15th
Writing hours: 12-5pm
Artist talk: 7-8pm
Friday June 16th
Writing hours: 12-5pm
Bio
Jen Delos Reyes is a creative laborer, educator, writer, and radical community arts organizer. Her practice is as much about working with institutions as it is about creating and supporting sustainable artist-led culture.
She is the director and founder of Open Engagement, an international annual conference on socially engaged art that has been active since 2007.
She is the author of I'm Going to Live the Life I Sing About in My Song: How Artists Make and Live Lives of Meaning, a book exploring the artist impetus toward art and everyday life.
Delos Reyes currently lives and works in Chicago, IL where she is the Associate Director of the School of Art and Art History at the University of Illinois Chicago.